Here is a list of common questions staff at The Physio are asked. If your question is not answered, or if you would like further information about our services, please email us at info@thephysiocamberley.co.uk or call us on 07859 766590.
Click on a question to reveal the answer.
Treatments
Who benefits from physiotherapy?

Treatment helps all patients of all ages to relieve pain and improve movement, allowing the body to function more efficiently. Restoring normal posture and alignment to prevent recurrence and achieving a speedy recovery.

What conditions can be treated?

Physiotherapists can treat almost all conditions which have one or more of these symptoms: pain, weakness, stiffness, loss of movement.

What can I expect when I attend?

Via a thorough assessment, we aim to provide each patient with a diagnosis of their condition; an individual treatment plan with approximate duration; and likely prognosis. We monitor your progress and, if necessary, adjust your treatment to ensure that agreed and realistic outcomes can be achieved. You will be consistently reviewed and if appropriate/necessary, referral to a Consultant will be recommended.

How many treatments will I need?

We do not have a set number of treatments for any condition - every patient is an individual. The Physiotherapist will discuss the anticipated number of sessions with you.

Will I be expected to do anything between treatments?

We work in partnership with you to ensure your recovery is optimal and to minimise the chances of any relapse. Therefore, you will be given exercises and advice on things you need to do. What you do between treatments is just as important as your treatment.
Is physiotherapy treatment appropriate for back and neck problems?

Chartered Physiotherapists are qualified to treat spinal problems. In fact a large percentage of their workload consists of neck and back problems, including whiplash and injuries sustained in road traffic accidents.

What is electrotherapy?

Electrotherapy includes Ultrasound and Interferential treatments which affect tissues by reducing swelling, pain and muscle spasm, therefore promoting healing.

Would acupuncture be appropriate for me?

Acupuncture is beneficial for a large number of people and a variety of conditions. However, there are some situations in which acupuncture may not be appropriate.
Appointments
Is there a waiting list for treatment?

No. We can usually see you within three to four days. Sometimes same-day or next-day appointments are available when patients have changed their session.

What are your opening hours?

Monday to Friday: 8:00 a.m. to 8:00 p.m.

Do I have to be referred by a doctor?

No, anyone can refer themselves for treatment. However, if you wish to use your medical insurance to claim for treatment costs, some policies require your GP to authorise this in advance.

How long are appointments?

Your first appointment will take up to an hour and includes a full assessment and treatment. Follow-up appointments take between thirty and forty five minutes.

What should I wear?

Quite simply, dress comfortably in loose fitting clothes. The therapist will need to see the affected part; for the lower limbs and back problems, you may prefer to bring shorts; for back, neck and shoulder problems, the therapist may require you to remove your top.

Should I bring medical notes and X-rays with me?

Any relevant information about your condition will help the Physiotherapist make an informed assessment.

How do I know if a Physiotherapist is fully qualified?

All Chartered Physiotherapists have undergone the required training and passed the necessary exams to enable them to practice. They will have the letters MCSP after their name and be registered with the Health Professions Council.
Payment
What are your payment terms?

Payment is made after each consultation either by card, bank transfer, cheque or cash. If referral is from an insurer/solicitor/case manager, we can invoice them directly for treatment.

I have Private Medical Insurance – am I covered with you?

The Physio is recognised by the majority of the major insurance companies. Please check with us or your insurance company prior to treatment.

If I have Private Medical Insurance, do I need to pay for treatment?

Each insurer is different in the way that they operate as far as payment is concerned. Some require you to pay for your own treatment and then claim the costs back whereas others allow us to invoice them directly. We strongly advise that you discuss this with your insurer prior to arranging a consultation
To arrange an appointment, call now on 07859 766590 or email: info@thephysiocamberley.co.uk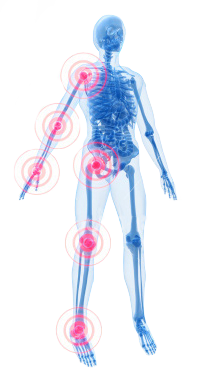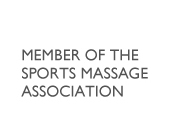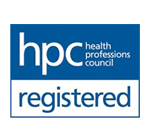 The Physio (Surrey) Ltd, 46 Watchetts Drive, Camberley, Surrey, GU15 2PQ
Tel: +44 (0)1276 514944 Email: info@thephysiocamberley.co.uk