Therapeutic Massage
A holistic approach aims to restore balance within the body, taking into account the person's whole being, not just their physical symptoms or ailments.
Benefits include:
Relieving tension and relaxing tight, sore muscles
Improving skin and muscle tone
Encouraging better circulation
Awareness of body and breathing to improve posture
Relieving stiff joints
Promoting relaxation, thus reducing the effects of stress and anxiety
Inducing a deeper sleep
Increasing energy by invigorating all the body systems, therefore reducing fatigue
Sports Massage
Sports Massage is the management, manipulation and rehabilitation of soft tissues of the body. The techniques used by sports massage practitioners have been developed to ensure effective and efficient results are gained from each massage given.
The reported benefits of Sports Massage include:
Improve circulation & lymphatic flow
Assist in the removal of metabolic waste
Sedate or stimulate nerve endings
Increase or decrease muscle tone
Increase muscle length
Remodel scar tissue
Assist in mental preparation for sporting participation
If you play sport at any level, a sports specific massage can be beneficial at various stages of participation. For example:
The conditioning/training phase
Pre competition
Post competition
Post travel
Injury prevention
Injury recovery
To benefit from a sports massage you do not need to be a professional sportsperson. By ensuring you use an SMA accredited practitioner, you ensure that you will be receiving an individually tailored, high quality massage.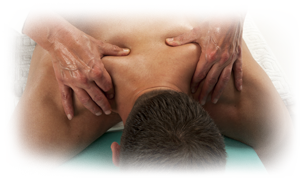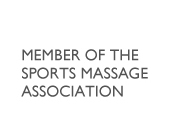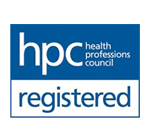 The Physio (Surrey) Ltd, 46 Watchetts Drive, Camberley, Surrey, GU15 2PQ
Tel: +44 (0)1276 514944 Email: info@thephysiocamberley.co.uk